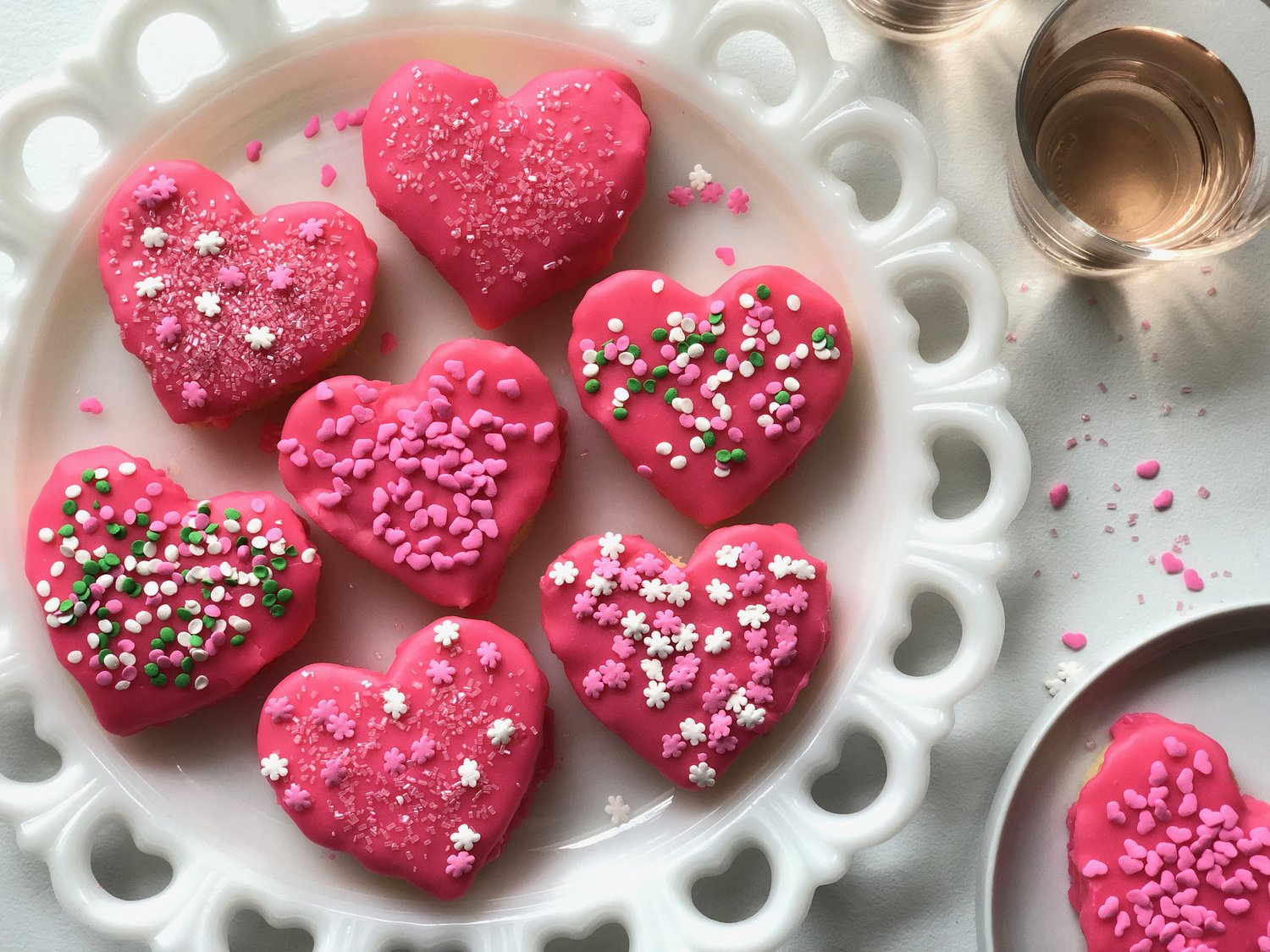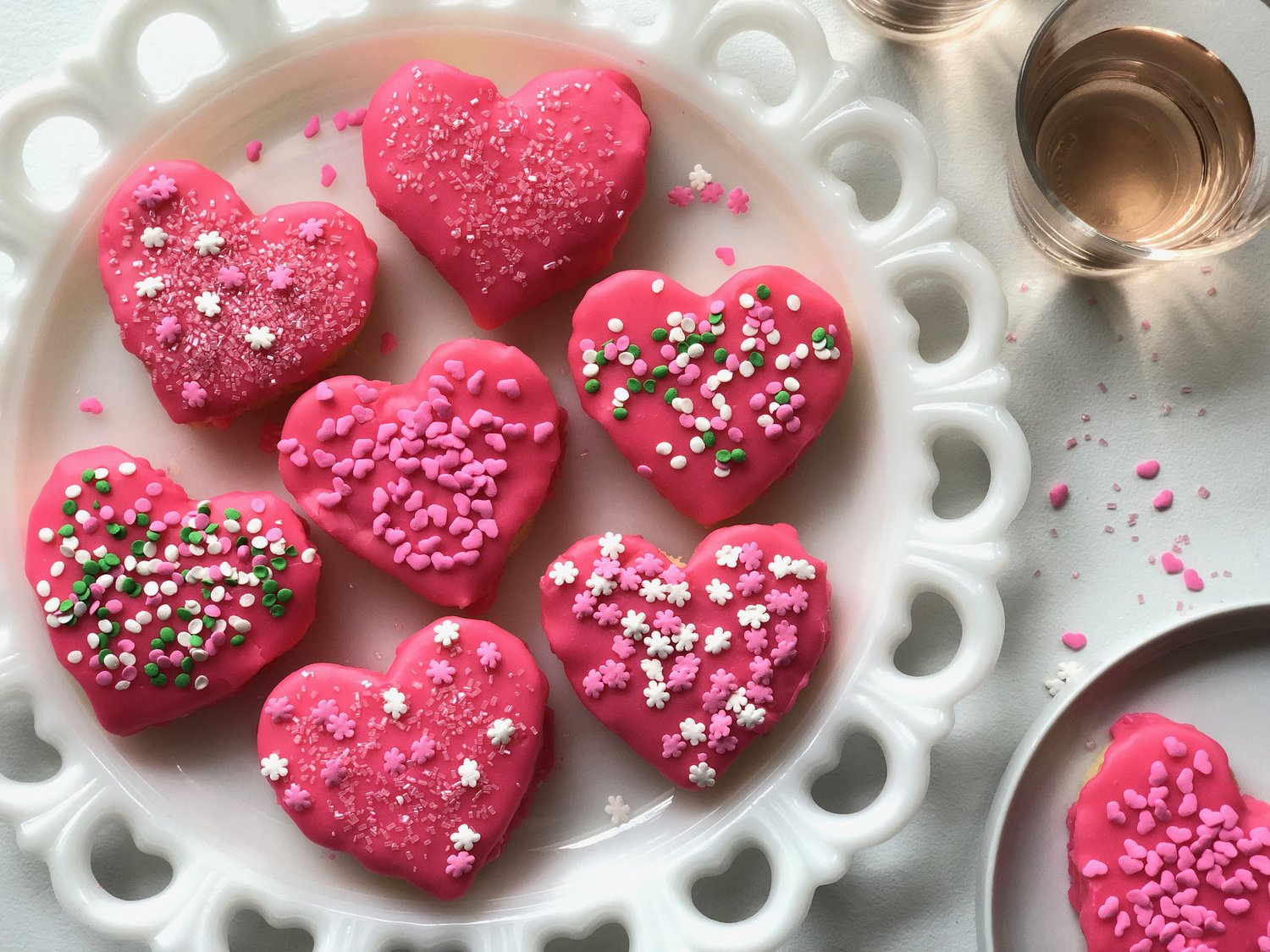 DIRECTIONS
For the Cakes:
Preheat oven to 350°F. Lightly grease the bottom of a 15x10x1-inch sheet pan with butter and line with parchment paper.
In a small bowl, whisk together the flour, baking powder and salt; set aside.
In large bowl, whisk together the melted butter and sugar until thoroughly combined and fluffy. Add the eggs and vanilla and whisk until smooth. Add half of the flour mixture, then the milk and finally the remaining flour, whisking between each addition until smooth. Pour the batter evenly into the prepared sheet pan and then tap the pan on the counter a few times to eliminate air bubbles. Bake 20-30 minutes or until toothpick inserted in center comes out clean. Cool completely before stamping out the hearts with a cookie cutter.
Once the cake is cooled, stamp out heart cakes with a heart cookie cutter. You should be able to get 12 heart cakes (3 rows of 4). Remove cake border and reserve for another use… or snack on it as you bake.
For the Glaze:
This glaze hardens slightly (to create a delicious crackly crunchy icing) as it comes to room temperature, so you'll need to work fairly quickly.
In a medium saucepan, bring the butter and milk to a simmer and whisk to combine. Turn off the burner and whisk in the vanilla extract, sea salt, pink food coloring and powdered sugar — 1 cup at a time — until smooth. Using a small ladle or 1/4 measuring cup, pour icing over one heart cake and spread using an offset spatula. It's ok if the sides of the cakes aren't completely covered.
Decorate with sprinkles. Repeat with remaining heart cakes. Allow to cool before serving.