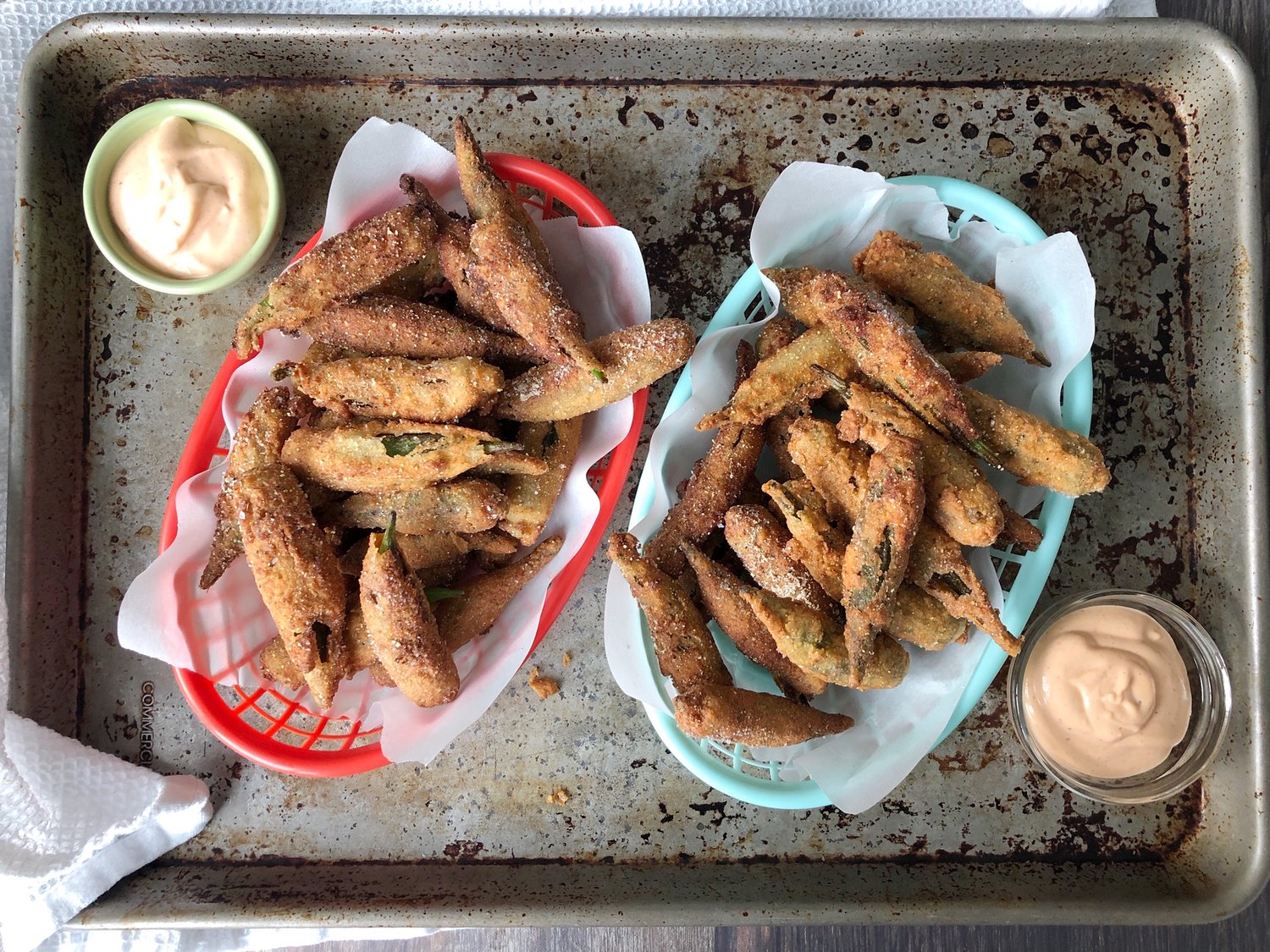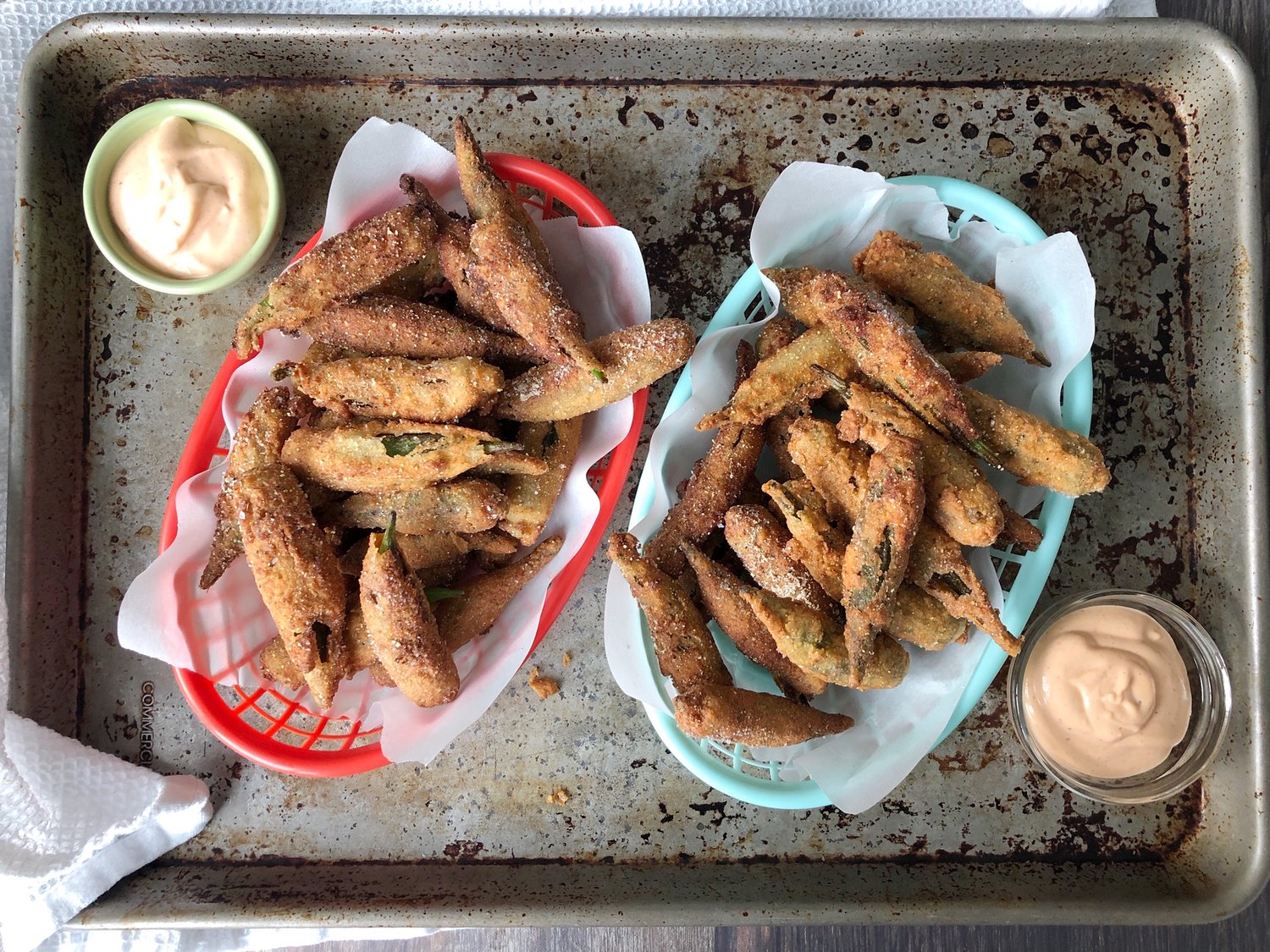 DIRECTIONS
Make the creole seasoning by whisking all ingredients together in a bowl. Make the aioli by whisking together all ingredients.
Pour oil (3-4 inches) into a large heavy bottomed pot and heat to 350 degrees.
In one large shallow bowl, whisk together half of the flour (3/4 cup) and a pinch of salt. In a separate large shallow bowl, pour in buttermilk. In a third large shallow bowl, whisk together the remaining flour, cornmeal, and 2 teaspoons creole seasoning.
Working in batches, add okra to flour and toss to coat. Transfer okra to bowl of buttermilk, shaking off excess flour as you do. Coat the okra in buttermilk. Finally, transfer the okra to the flour-cornmeal mixture and toss well to coat. Carefully lower the battered okra into the oil and fry for 5-7 minutes, until dark golden brown. Using a slotted spoon, remove okra from oil and transfer to a wire rack set over a sheet tray. While okra is hot, sprinkle with a pinch of salt and more creole seasoning.
Serve warm with aioli.