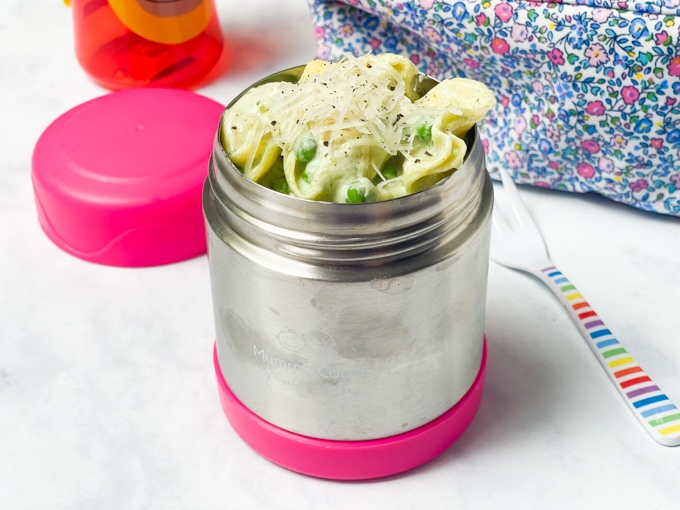 Tortellini in a creamy basil sauce. A quick hot lunch recipe idea for kids to take to school or nursery.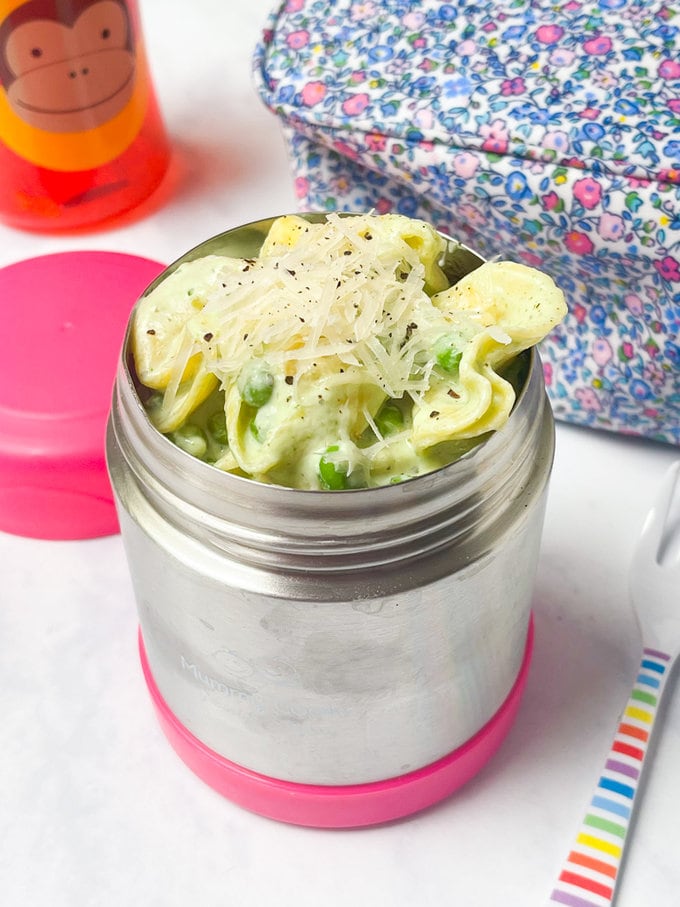 The third in my series of Hot Lunch Ideas for Kids is this Creamy Basil Tortellini. It's so quick to whip up in less than 10 minutes and perfect for a warm and filling lunch at school or nursery.
The first step as always is to preheat a food flask with boiling water. Add the lid and leave for 15 minutes before emptying out.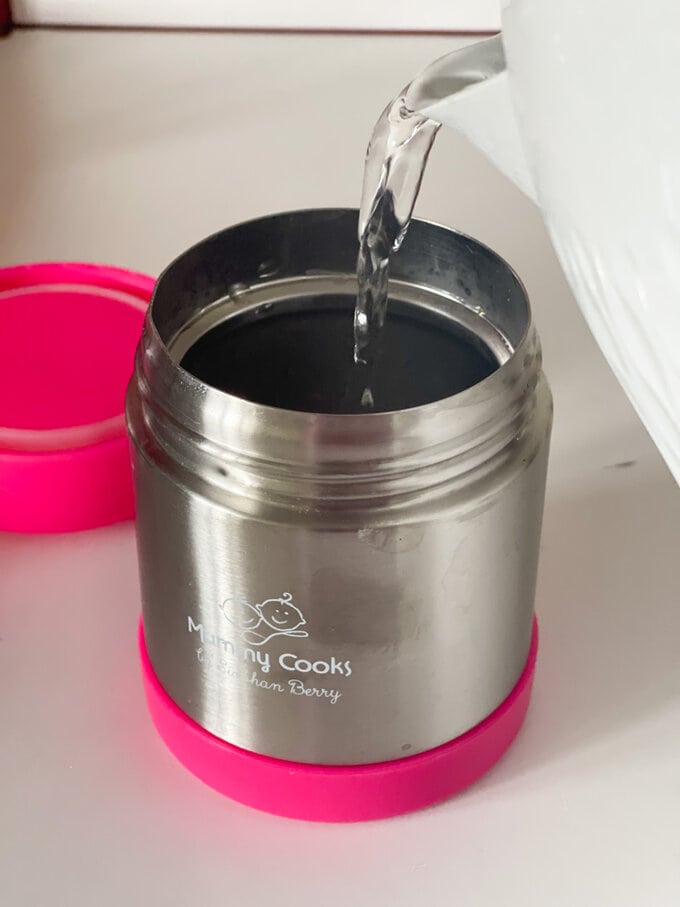 Next you will need a packet of filled tortellini and some frozen peas.
Either the fresh or store cupboard tortellini will work just fine.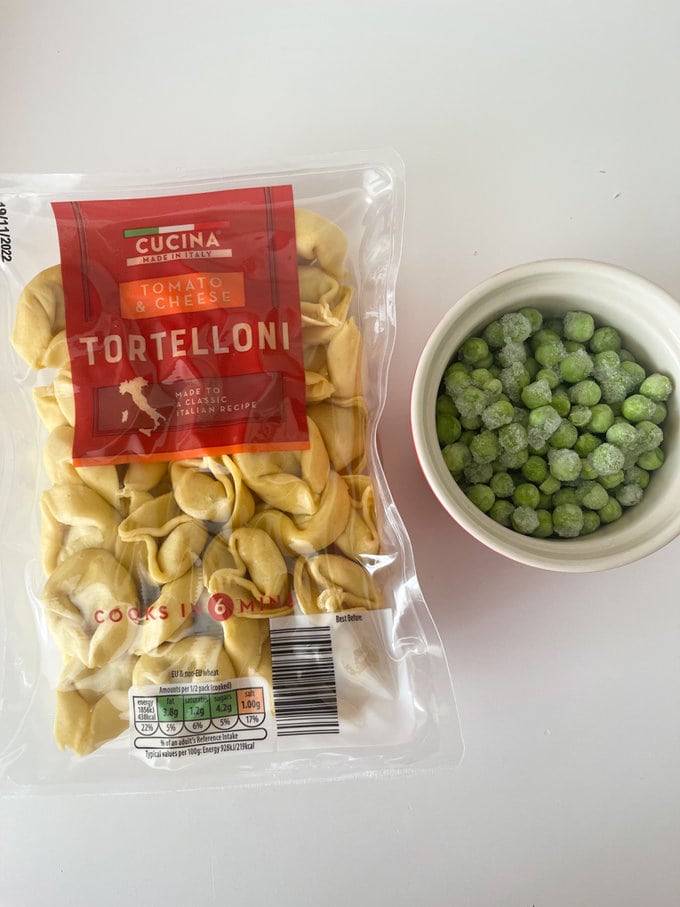 Cook these in boiling water for 5 minutes, or 4 minutes if you are using the fresh tortellini, before draining and then adding back into the saucepan.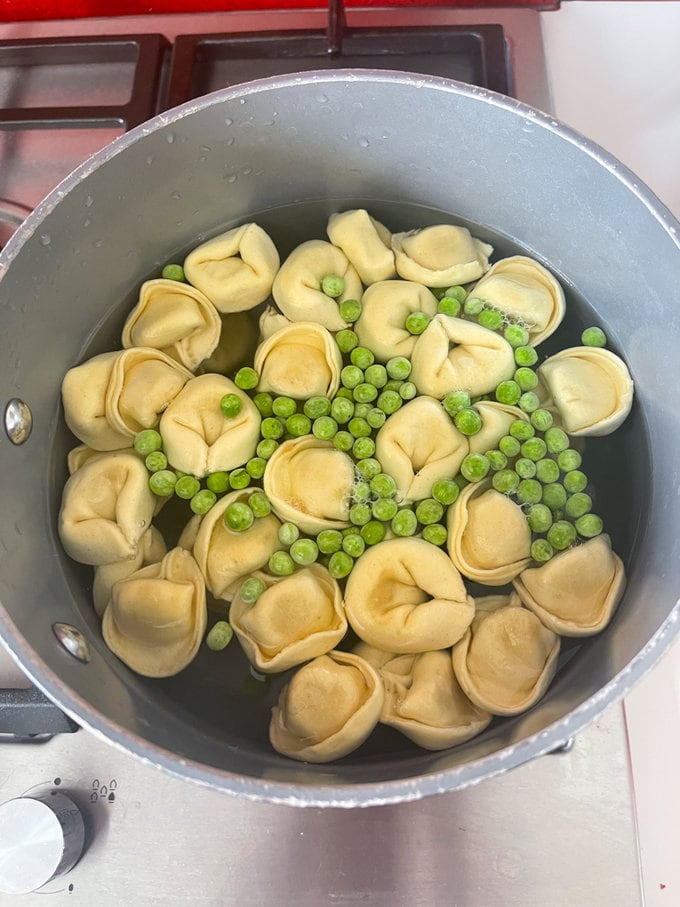 To make the sauce you will need some cream cheese, parmesan, basil and milk.
I've used garlic and herb cream cheese in this recipe but plain cream cheese will be fine too.
Add those ingredients to a blender or food processor and blitz until smooth.
The sauce may seem a little runny in consistency to normal pasta sauces but don't worry, it will thicken up when mixed with the tortellini.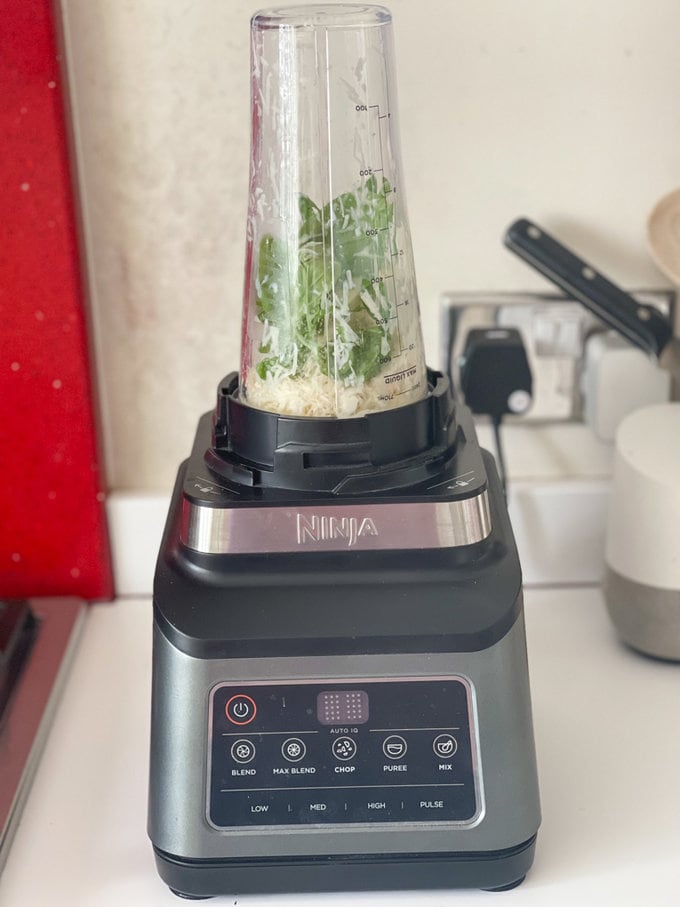 Pour it into the saucepan, mix well and cook for 1 minute to heat it up.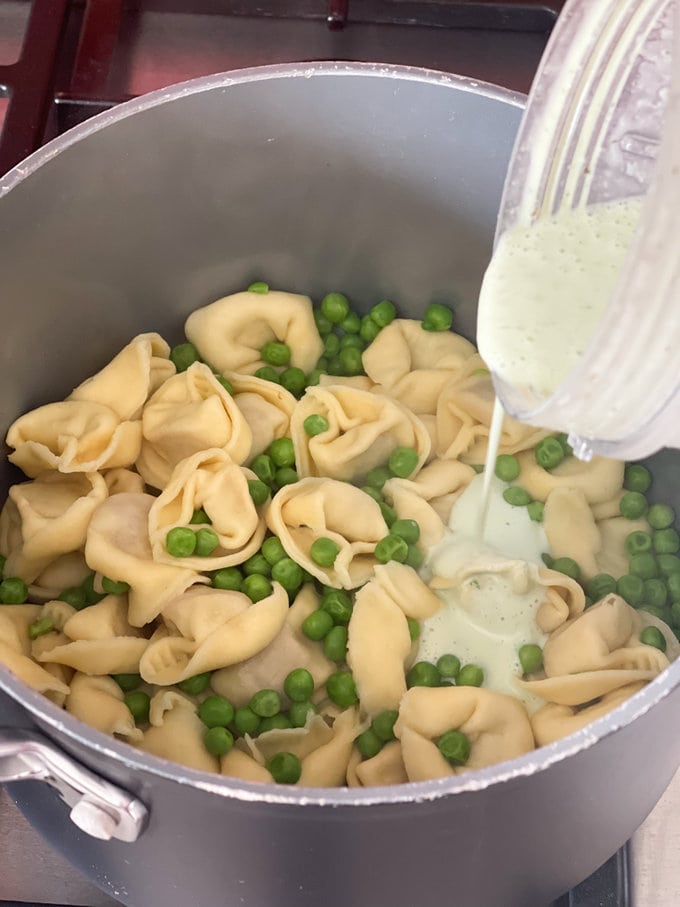 Add the tortellini to the preheated food flask and secure the lid immediately to keep it warm.
If you liked this recipe you may also enjoy my Creamy Chicken Noodles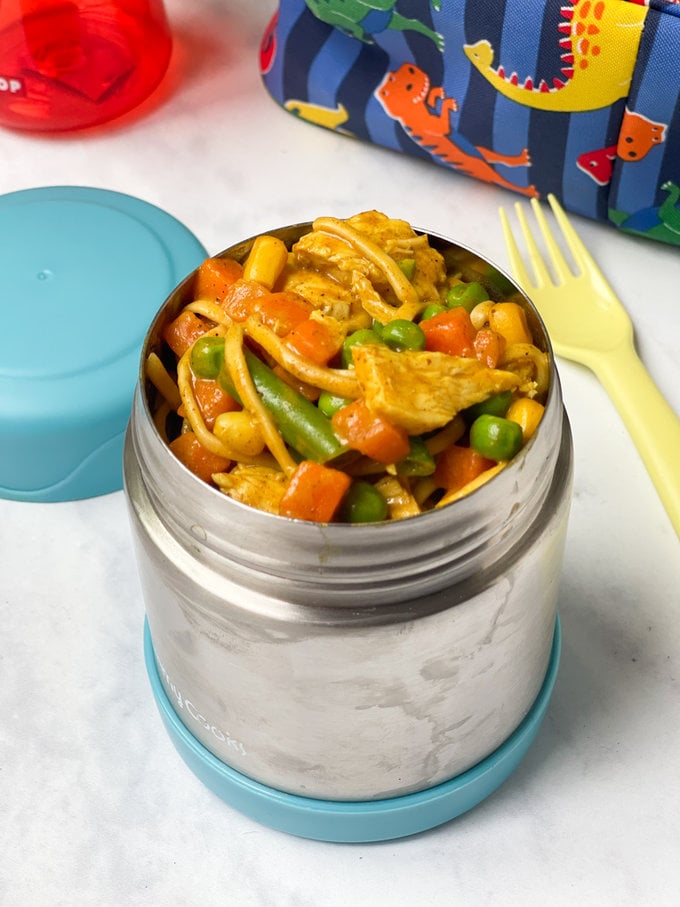 flodesk_5df3711249ed9c00265f9c5Print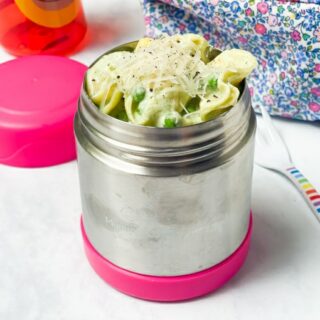 Creamy Basil Tortellini – Hot Lunch Recipe
---
Description
Tortellini in a creamy basil sauce. A quick hot lunch recipe idea for kids to take to school or nursery.
---
Ingredients
250

g tortellini

100

g frozen peas
large handful (approx 5g) fresh basil

165

g cream cheese

20

g grated parmesan

100

ml milk
---
Instructions
Preheat the food flask by filling it with hot water, adding the lid and leaving for 15 minutes. When done, pour out the water.
Add the tortellini and frozen peas to a large saucepan of boiling water and simmer on the hob for 5 minutes.
In the meantime make the sauce by adding the basil, cream cheese, grated parmesan and milk to a food processor or blender. Blitz until smooth.
Drain the tortellini and peas and add them back into the saucepan.
Pour in the sauce and cook gently for 1 minute until the sauce is piping hot.
Transfer to the food flask and add the lid immediately to keep the food warm.