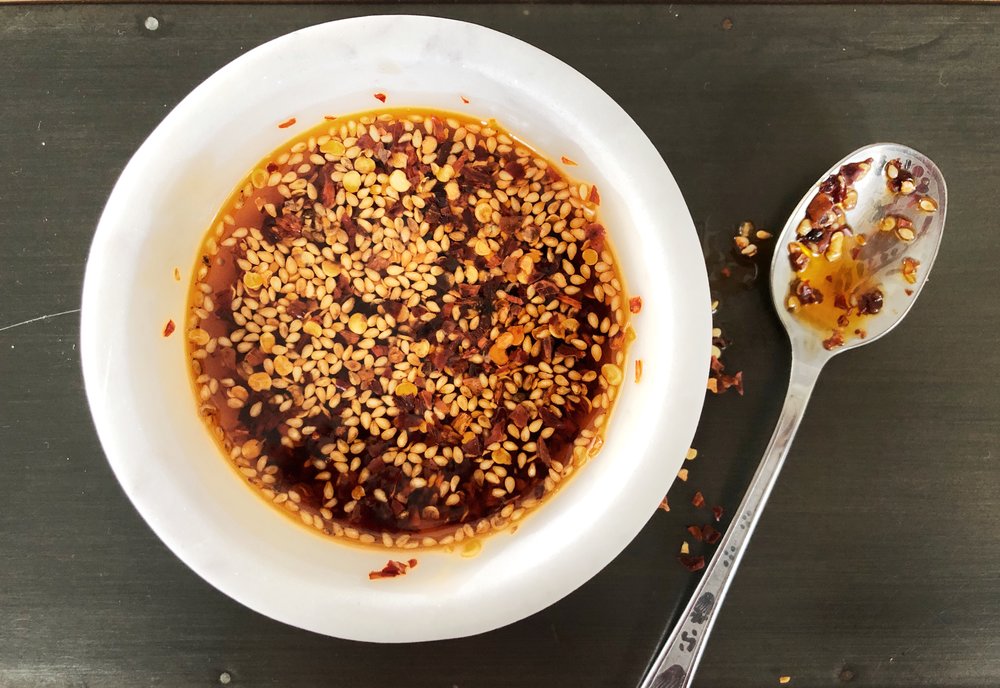 INGREDIENTS

½ cup crushed red pepper flakes (we prefer Sichuan chili flakes)
2 tablespoons sesame seeds
3 tablespoons Sichuan peppercorns, divided
½ teaspoon salt
1 cup vegetable oil
1 (1-inch) piece ginger, unpeeled, sliced into 1/4-inch rounds and smashed
2 bay leaves
Cinnamon stick
2 star anise pods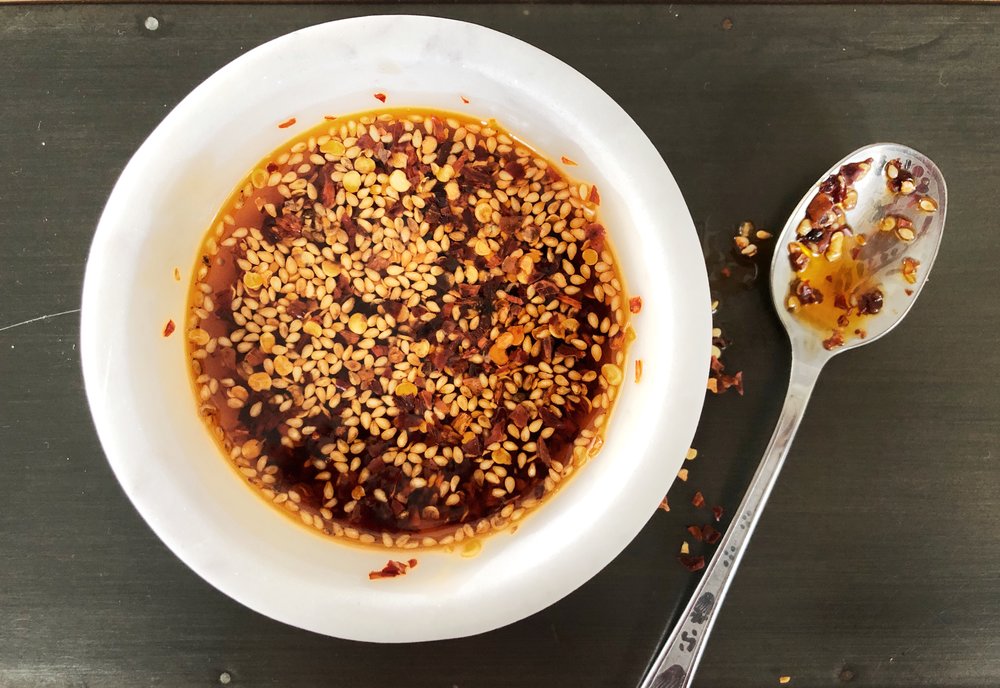 DIRECTIONS
Place the red pepper flakes, sesame seeds, 1 Tablespoon Sichuan peppercorns and salt in a heatproof bowl.
In a small saucepan, combine the vegetable oil, the remaining 2 Tablespoons peppercorns, ginger, bay leaves, cinnamon stick and star anise.
Turn burner to low heat and cook, stirring occasionally, until the spices have darkened and mixture is very fragrant, 20-25 minutes. Strain the oil mixture through a fine-mesh strainer into the bowl of red pepper flakes, sesame seeds, peppercorns and salt. Discard the solids in the strainer. Stir well to combine and cool completely before transferring to an airtight container.
Allow oil to stand at least 12 hours before using. Oil will keep in the fridge for about 3 months.