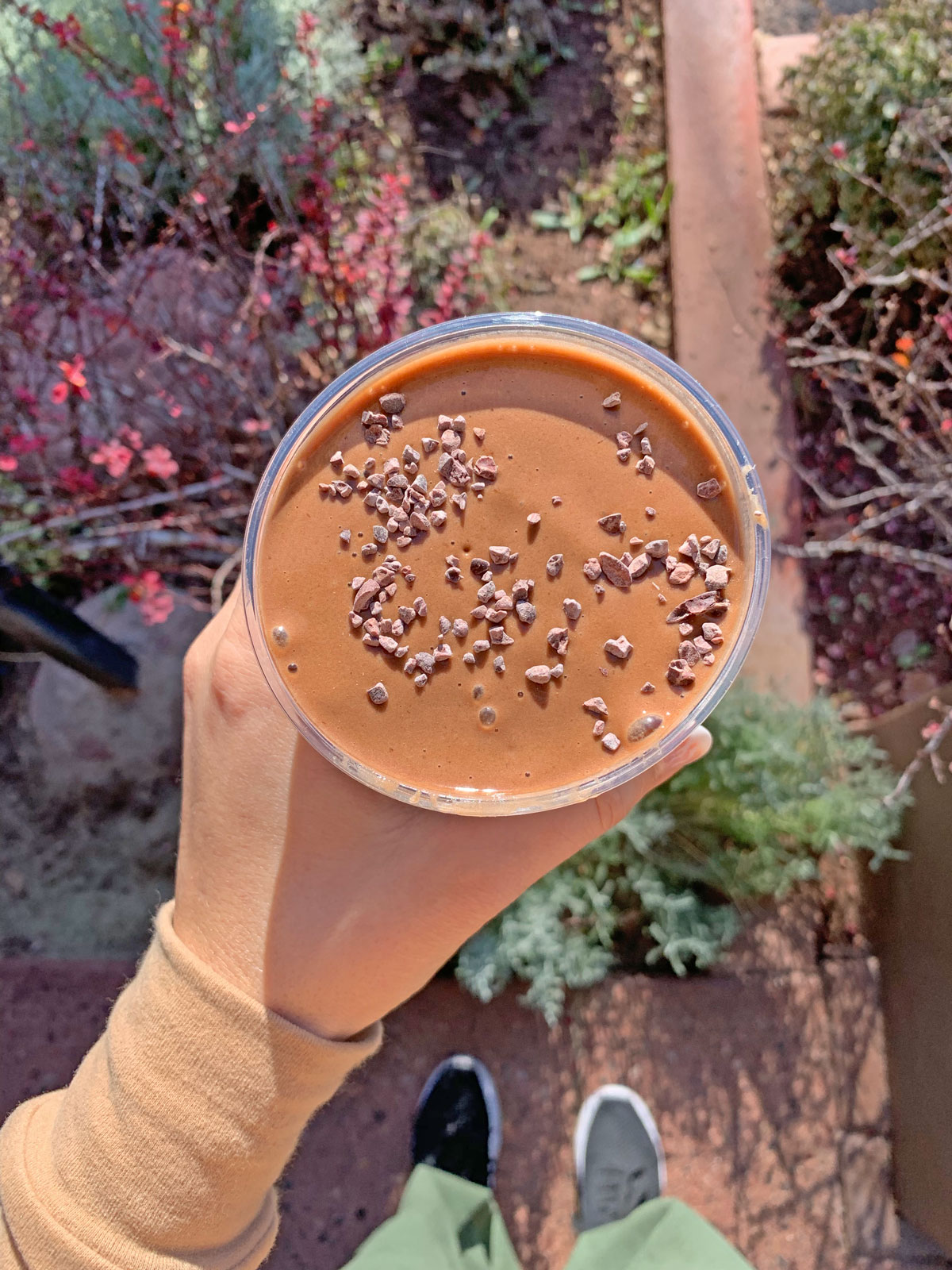 This post may contain affiliate links, which means that we make a small commission when you place orders using our links.
Not another omelette!
When you look for keto breakfast recipes, it's important you don't make the mistake of adding foods that will alter the metabolic state needed for you to burn fat and build lean muscle.
You've successfully replaced foods like vegetable oils, high-carb veggies, and even some beans and legumes throughout the rest of your day so that you don't knock your body out of ketosis, but how do you do your keto breakfast right, without using eggs?
Some common keto mistakes:
Indulging in high-fat, low carb foods but eating too many unhealthy fats.

Not drinking enough water. This is vital especially if you're eating a lot of meat, as this can cause uric acid build up in your kidneys, and you want to flush it out with water. Staying hydrated also prevents another dreaded symptom that some people experience in ketosis: constipation.

Not getting enough of the nutrients your body needs. Since keto requires you to remove many fruits, and starchy vegetables to remain in ketosis, you can sometimes lose access to vital nutrients you need. It's important to choose healthy foods, and supplement with high quality vitamins and minerals while you're in ketosis. 
Now that you know what to look out for, let's look at some alternatives for a great keto breakfast aside from omelettes, frittatas, and eggs.
You can use eggs in some of the following recipes, but if you want to avoid eggs completely, then you can use an egg substitute with something like JUST Egg, Simply Eggless, or even non-GMO tofu.
8 Keto Breakfast Options with No Eggs:
1. Cream Cheese Pancakes with Almond or Coconut Flour
The recipe to make pancakes when you're craving carbs without carb-loading is simple. Use an egg substitute, cream cheese (or a substitute), heavy cream (or a substitute), coconut flour (or almond flour), erythritol, baking powder, and vanilla.
Mix until you have a smooth consistency in a blender. Pour out into a hot pan with melted butter. Allow them to cook on one side until you see bubbles forming, then flip. 

Enjoy with a keto-friendly homemade maple syrup substitute. You'll need to mix some xanthan gum (or chia seeds plus water for a cleaner version – they form a gel much like xanthan gum), monk fruit or erythritol, salt, Maple extract, and butter extract.  You can find the full recipe here. 
For an extra dash of nutrition, add pistachios, almonds, or flax. 
2. Double Chocolate Protein Shake with Avocado and Coconut Milk
Use your favorite chocolate keto protein powder (pea, rice, or collagen-filled are great options), your milk of choice (such as almond), and add in some cacao powder, nibs or ceremonial cacao. Cacao is full of magnesium, a nutrient most of us are highly deficient in, and often dangerously so when you're on a keto diet. Cacao is also chock full of other important minerals like chromium, copper, calcium, zinc, sulfur, iron and phosphorus. 

Additionally, cacao contains lots of healthy fats and is a natural vaso-dialtor, which means it can increase your blow flow by up to 30%. The result is a very relaxed, happy mood, and increased energy to tackle your day. Add an avocado, and blend with coconut milk and a dash of vanilla, and you've got a nutrient dense keto-friendly breakfast.
Optionally, top with cacao nibs for a delicious crunch.
3. Keto Bread English Muffins and Veggie Bacon
There are some great bread and bacon substitutes fit for keto people. Try the following:

Mike's Muffins: They're made with almond flour, coconut flour, eggs, water, apple cider vinegar, baking soda, and kosher salt. If you don't want the eggs, there are non-egg, keto-friendly English muffin recipes including some you can

make 

in minutes!

Make Your Own Muffins: Here's an easy, buttery, fluffy tasting

English Muffin recipe

that uses both almond and coconut flour, just replace the eggs with an egg substitute.

If you eat meat, then try these Keto-friendly on-the-go breakfast bacon alternatives:
Hive brands: They make a singing pasture bacon roam stick with certified pasture-raised pork that's keto-friendly.

Pederson's brand: Less sugar is used to cure their bacon.

Wild Fork: They offer sugar-free, uncured bacon. 
4. Low Carb Granola and Trail Mix
Most store-bought granola is loaded with sugar and carbs. Instead try this delicious, keto-friendly homemade alternative.  This simple recipe is as easy as spreading out some butcher paper on a pan, and toasting up the following ingredients in the oven:

Keto granola ingredients:
½  cup walnuts, chopped



½ cup of whole almonds

⅓ cup of pumpkin seeds

⅓ cup of coconut shavings

⅓ cup sunflower seeds

¼ cup hemp seeds

¼ cup flax seeds

¼ cup unsweetened dried cranberries or goji berries

1 tsp. cinnamon

drizzle 1 tsp honey or 1 tsp. Low carb powdered sugar (like Swerve – read more about it)

½ teaspoon Himalayan sea salt

¼ cup of butter, drizzled over the pan

5. Low Carb Yogurt with Goji Berries and Almond Slivers
For a dairy free option, did you know it's super easy to make your own keto-friendly coconut yogurt at home using only two ingredients?
If you eat dairy, this is for you. Greek yogurt is packed full of protein, and there are low sugar versions you can add Goji berries to, a highly nutritious superfood that normally grows in the Himalayas. Dried Goji berries contain only 3g of carbs, 1.2g of protein, 1g of fat, and 30.6 calories. A handful of almond slivers will add 16 grams of high quality monounsaturated fat, 5 grams of protein, and only 6 grams of carbs. 

 High fat, low sugar yogurts to use for this keto breakfast delight include:
Fage Total 5% Plain Greek Yogurt with 6g of sugar per serving which is much less than many Greek yogurts along with 10g of fat and a surprising 18g of protein.
Two Good Plain Greek Yogurt with even less sugar (only 2 grams per 5.3 oz serving) along with 2 grams of fat and only 3 grams of carbs and 12 grams of protein.
Ratio Keto-Friendly Yogurt for the lowest sugar constant of almost any yogurt on the market, with only 1 g of sugar per 5.03 oz serving.It also contains 15 grams of fat and 15 grams of protein.

6. Keto Waffles
Another great substitute for a morning with a craving is keto waffles. You can throw the following ingredients in a blender, mix everything up, get your waffle iron pre-heated, and mix these up in 5 minutes or less.

To add some extra healthy fat, slice an avocado on top of your waffle.
7. Keto Spinach, Broccoli Sprout, Carrot Juice
While you may have heard that when following the keto protocol, you need to avoid a lot of starchy veggies and many fruits since they have lots of carbs, you don't have to give up a delicious morning juice made from spinach and carrots.
This breakfast drink packs a big nutritional punch. For extra nutrition, use broccoli sprouts for a huge dose of sulforaphane, a superfood that has as much as 30 times the compound as full-grown broccoli. Just ahandful mixed into your juice can help fight neurodegenerative diseases, and slow aging. YES!
Just add carrots, spinach, half a lemon, a small piece of ginger and your broccoli sprouts to a juicer, and you've got the most nutritionally packed keto-friendly breakfast juice imaginable. What're more, when you fill your body with healthy nutrients, you won't have as many carb and sugar cravings.

8. Keto Green Smoothie.
If you need something a little denser than an AM juice, here's another keto smoothie recipe. This smoothie relies on low-carb veggies and fruits like cucumber and celery.  Remember to source organic veggies and fruits so that you aren't drinking a bunch of toxic chemicals like carcinogenic pesticides, herbicides, and petroleum-based fertilizers. Here's what to mix up in a blender:

1 avocado

2 stalks of celery

Handful of kale

Handful of spinach

1 medium sized cucumber

¼ lemon

1 cup of almond or coconut milk

Cinnamon, ginger or vanilla extract to taste

Pinch of Himalayan sea salt for extra minerals and electrolytes

(Optional) flavorless protein powder

Questions:
What can I eat for breakfast on keto without eggs?
There are myriad options of non-egg, keto-friendly breakfast choices. We've shared a few recipes to get you started. Even foods that you'd traditionally crave while eating carbs like bread, muffins, waffles, pancakes, etc. can be made without high carbs and sugar.
What can I have for breakfast on keto?
You can have just about anything, including the keto pizza you made last night and stuck in the fridge (find a recipe here). Just keep your healthy fats high, your carbs and sugar low, and make sure to include vital nutrients to avoid the keto flu symptoms like lethargy, brain fog, and low motivation.
What can I have for breakfast other than eggs?
When you're on a keto diet, planning ahead is important. You can have many low-carb veggies, keto granola, keto pancakes, keto waffles, keto muffins, keto french toast, keto toast, and avocado toast made with keto-friendly bread. Try to plan at your breakfasts for at least a week so that you don't resort to eating high-sugar, carb-heavy foods that will throw your body out of ketosis. 
Is peanut butter keto?
If you choose the right type of peanut butter, yes. Many brands are full of sugar, so go for a natural peanut butter. 2 tablespoons of an all natural peanut butter with nothing added (like this one), have around 3.5 net carbs and lots of healthy fats.  
Are bananas keto?
Although full of potassium and other good nutrients, bananas are NOT keto friendly. Bananas have far too many natural sugars and not much fiber. Avocados have more potassium than bananas and more healthy fats. Opt for them instead. They're a great post-workout or pre-workout food, and a great smoothie ingredient.
Can I eat yogurt on keto?
You can eat yogurt, but you have to look closely at labels so that you're not eating a bunch of sugar too. 
Is almond milk keto-friendly?
Almond milk has way fewer carbs than cow's milk. You can also purchase brands that don't add any extra sugars, so almond milk is very keto friendly.
Are sweet potatoes Keto?
Though sweet potatoes are considered a complex carb, they aren't ideal for those on a keto diet because they still have too many carbs and natural sugars, and can easily throw you out of ketosis. 
Conclusion
If you're tired of eating omelettes every day on your keto diet, there are many healthy, nutrient-dense foods to eat in the morning. If you combine sound keto-practices like eating  lots of healthy fats, high protein, low carbs, and very little sugar, you can still eat delicious breakfasts that don't require eggs.
Bon appetit!