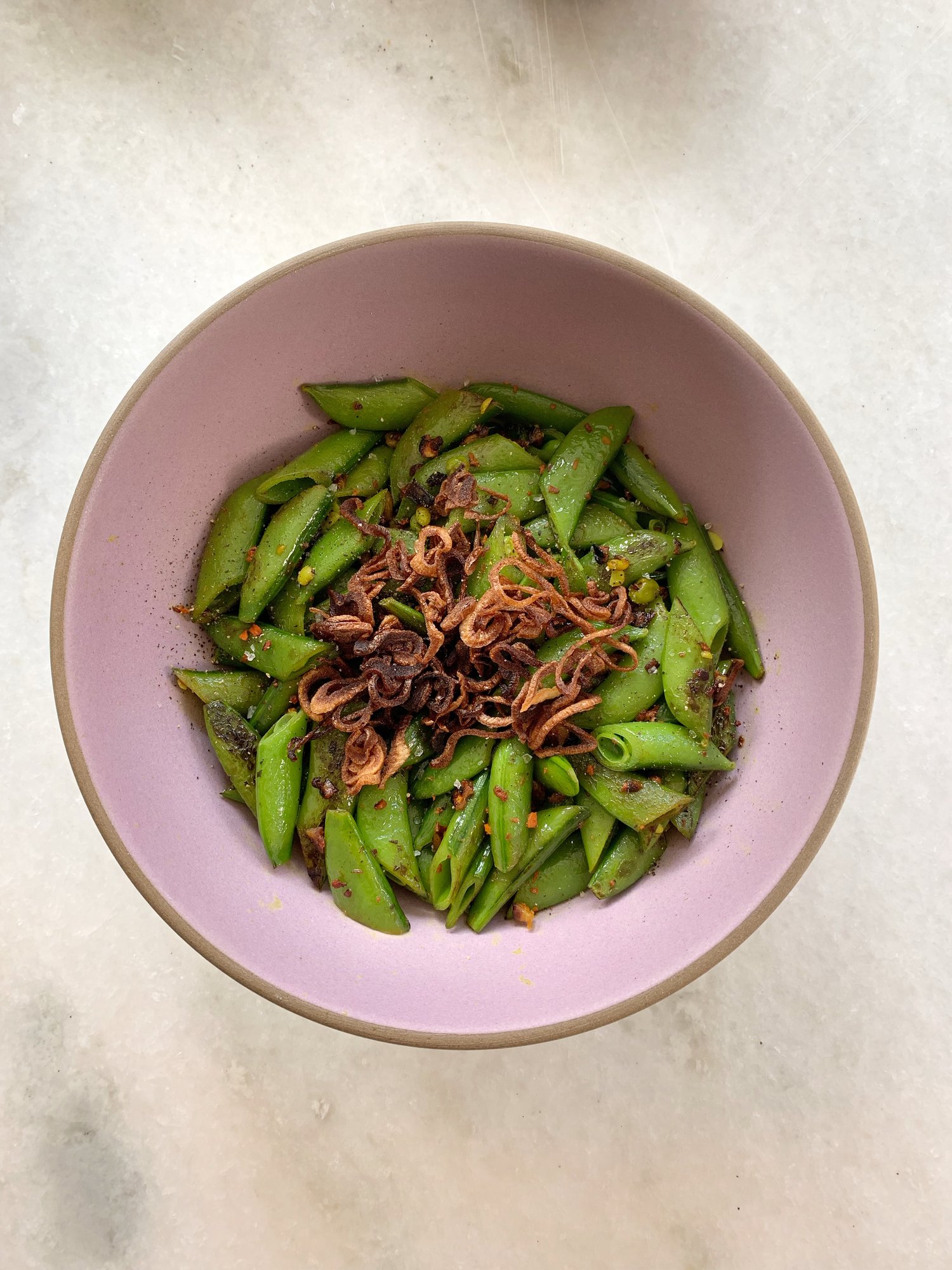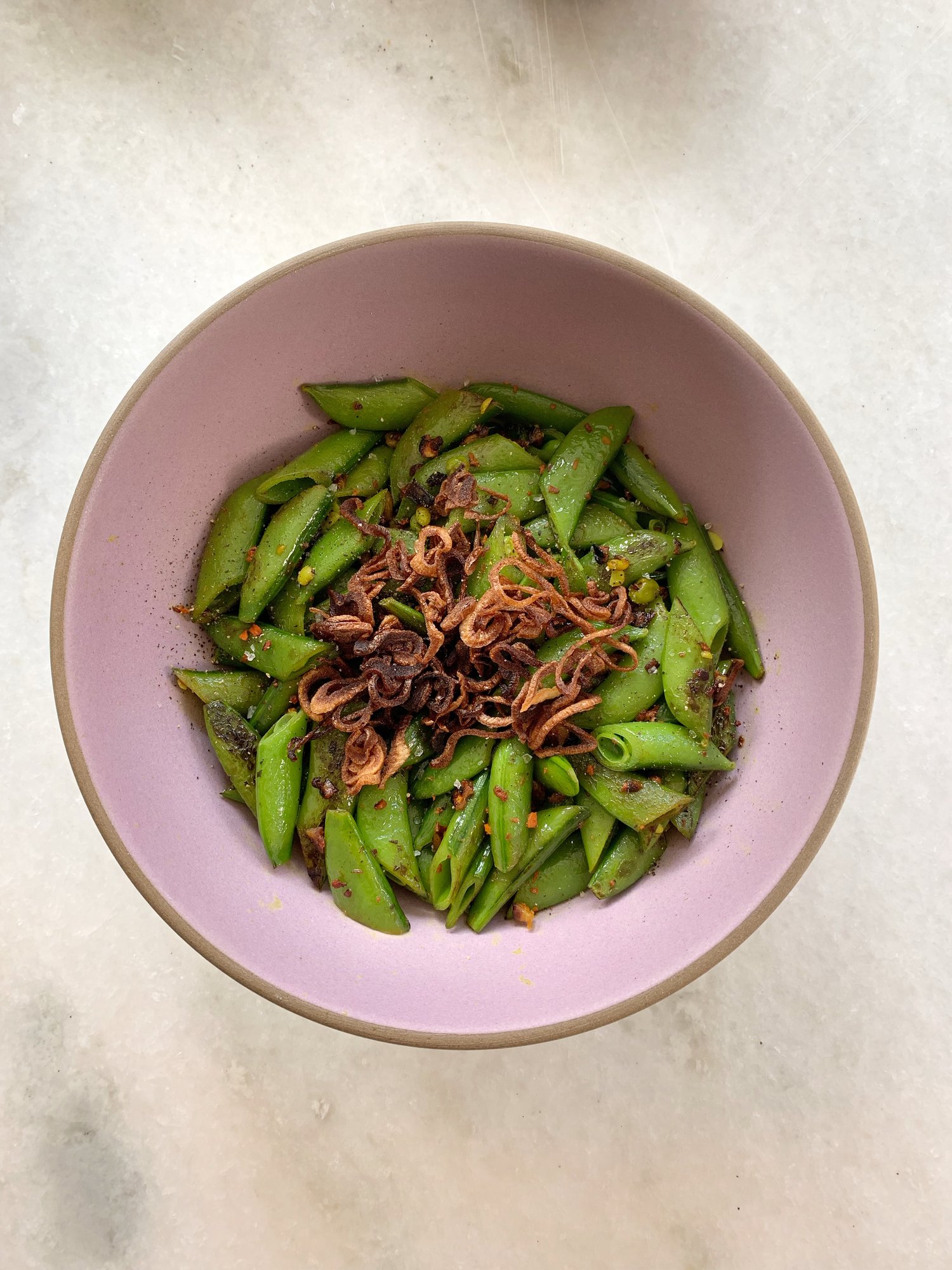 Serves 4-6
Is it ter-meric or too-meric? We don't know, but what we do know is that we LOVE it. Earthy, peppery and sort of mustardy, fresh turmeric is brighter and bolder than dried turmeric. Don't let it (or the pronunciation) intimidate you. Treat fresh turmeric like you would ginger – peeled and then chopped, minced or grated. And because turmeric is less fibrous than ginger, it's slightly easier to grate.
It also stains (Julie accidentally turned Jesse's blender a beautiful shade of chartreuse once) so be sure to wear gloves or use a plastic bag when handling it and wash cutting boards… and blenders. immediately. Sugar snap peas – or any green bean for that matter – sometimes begs for loads of salt and butter. In order to satisfy our taste buds, we blanched sugar snap peas and tossed them with fragrant garlic and turmeric and then topped with crispy shallots.
For crispy shallots, make sure you've got enough oil in the saucepan to cover them. Otherwise, you'll just end up caramelizing the shallots, which is also delicious but not crunchy.
INGREDIENTS
For the Shallots:
2 shallots, thinly sliced
Canola oil for frying

For the Peas:
1 pound sugar snap peas, stem and strings removed
1 tablespoon olive oil
1 (1-inch) piece turmeric, finely chopped
2 cloves garlic, finely chopped
Kosher salt to taste
Fresh ground pepper to taste