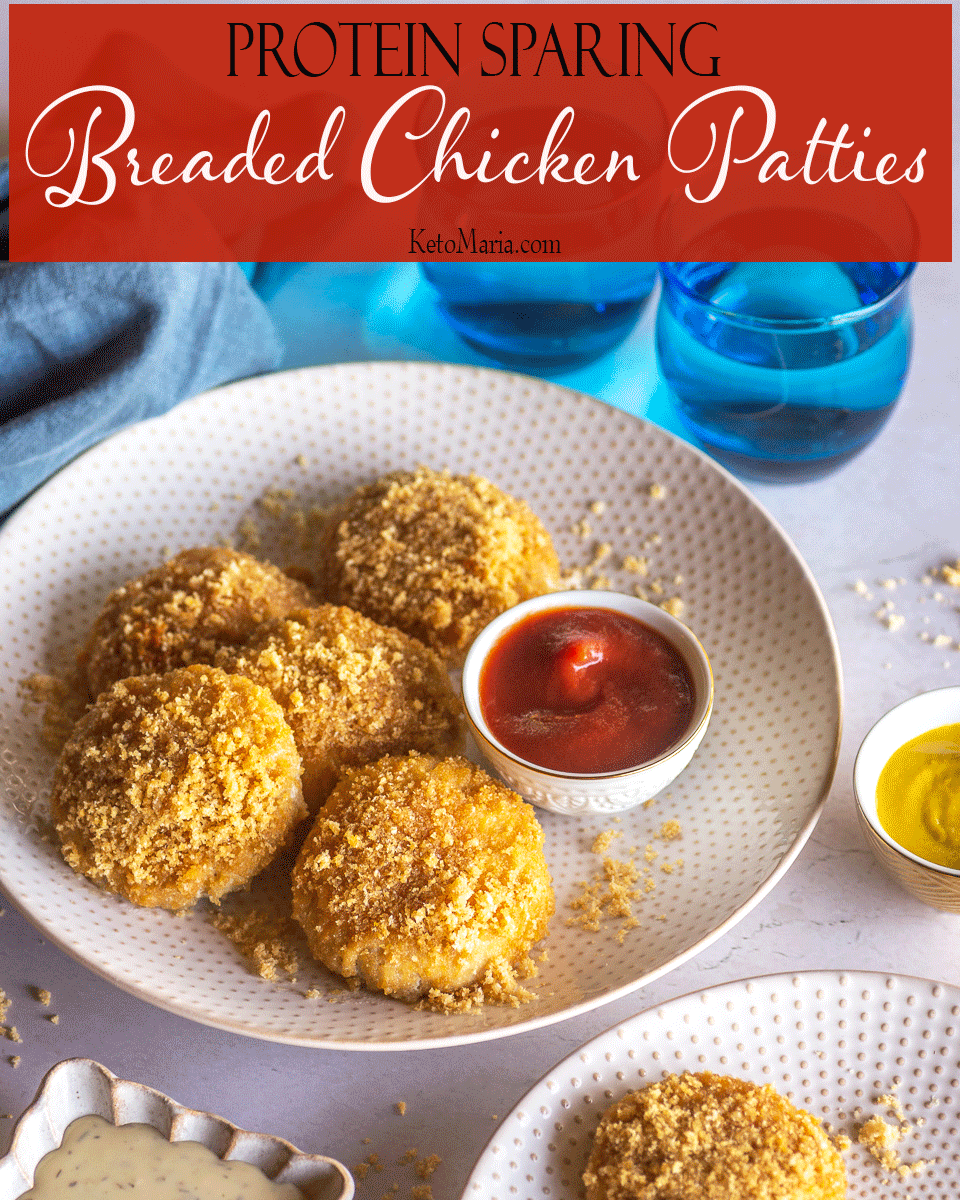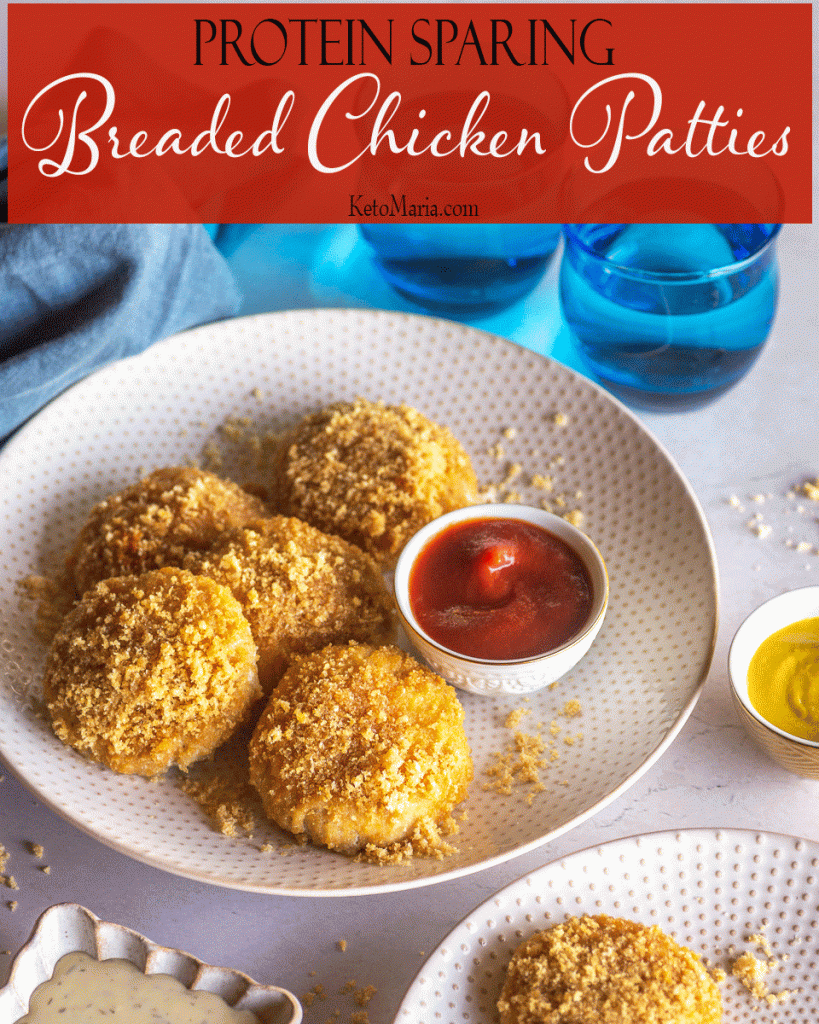 Did you love school lunch chicken patties?
I loved school lunch chicken patty day and my recipe for protein sparing chicken patties will blow your mind! They taste better than any store bought chicken patty!
Protein sparing does not have to be bland chicken breasts! I love tasty food and if you do too, you must try my protein sparing recipes!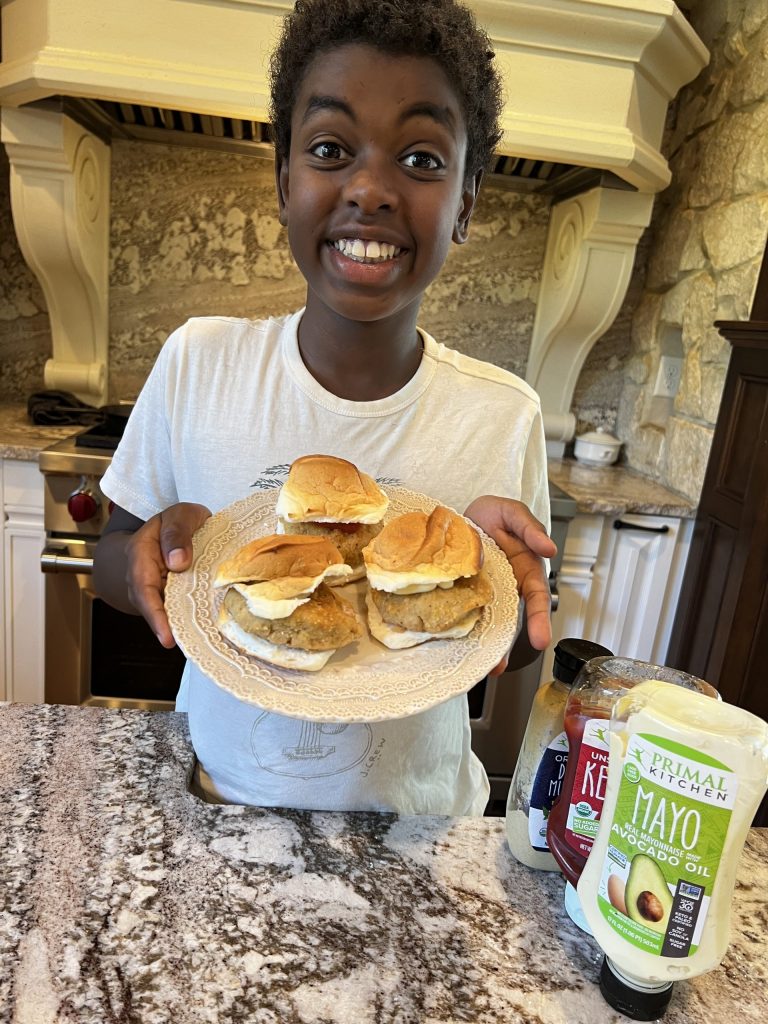 HOW TO MAKE Protein Sparing Breaded Chicken Patties
To make my protein sparing breaded chicken patties, I used Primal Kitchen organic Dijon mustard! I also always use Primal Kitchen Avocado Oil spray to make my protein sparing bread!
My recipe for PSMF chicken patties is so easy! I keep extra protein sparing flour in the freezer all the time so all I have to do is open a jar of Primal Kitchen Dijon mustard and I have a delicious protein packed lunch in no time!
My protein sparing breaded chicken patties taste great with Primal Kitchen ketchup, ranch, mayo or any of their delicious dressings! You are going to love this protein sparing bread recipe!
Primal Kitchen is SO generous that they are doing a special discount for all of my readers! Use code: Maria for 20 % off!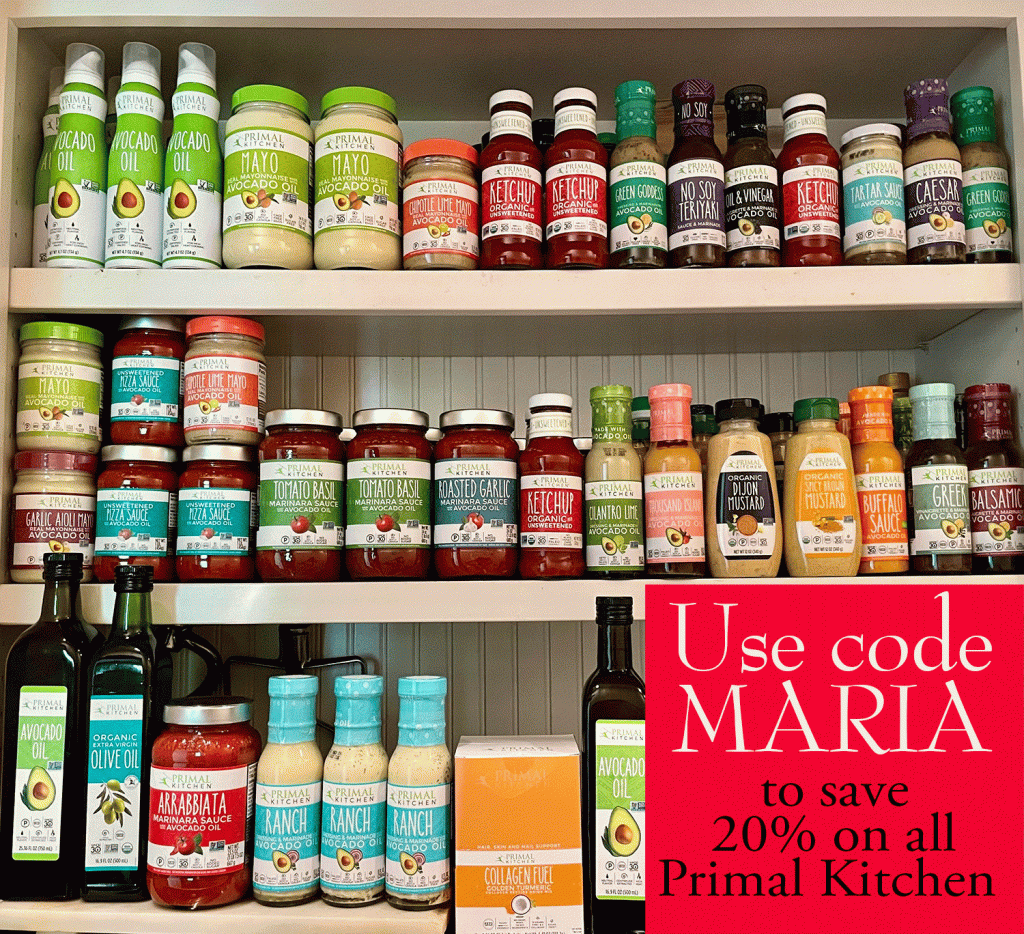 Protein Sparing Breaded Chicken Patties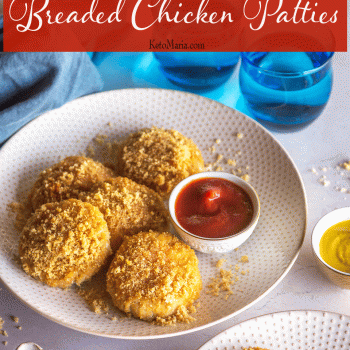 Preheat the oven to 375°F. Place a piece of parchment on a rimmed baking sheet. Set aside.
Place the ingredients for the patties in a medium-sized bowl and use your hands to combine well. Form the mixture into six 3½-inch patties.
Place the protein flour, pepper and season salt in a shallow bowl. Dredge each patty in the protein flour and use your hands to press the flour into a crust around the patty.
Place the patties onto the prepared baking sheet and bake for 5 minutes. Flip the patties with a spatula and cook for another 5 minutes, or until the coating is golden brown and the chicken is no longer pink inside.
Serve the patties in protein sparing Hawaiian Rolls with cornichons, Primal Kitchen sauces for serving, if desired.
Nutritional Information:
103 calories, 23g protein, 1g fat, 1g carbs, 1g fiber
P:E Ratio 23
3.4.3177
"Hi Maria! You are a blessing.  I had so many health issues Maria, I thought I was going to die.  Literally.  You saved me.

I turned 54 last week and I feel so good!" Stacy
Most people I consult are doing keto totally wrong. Get fast results with the my Mind-blowing Keto School!