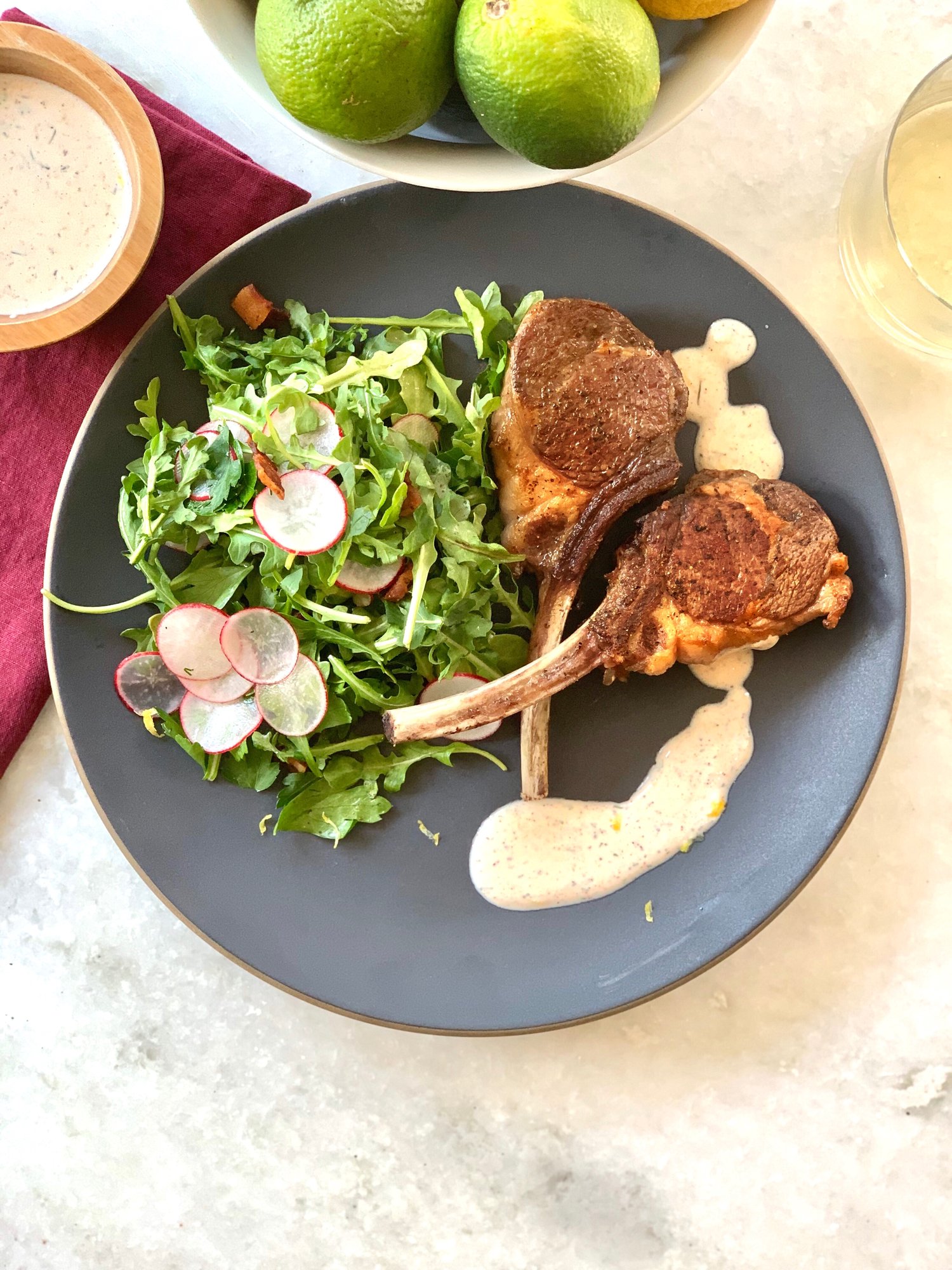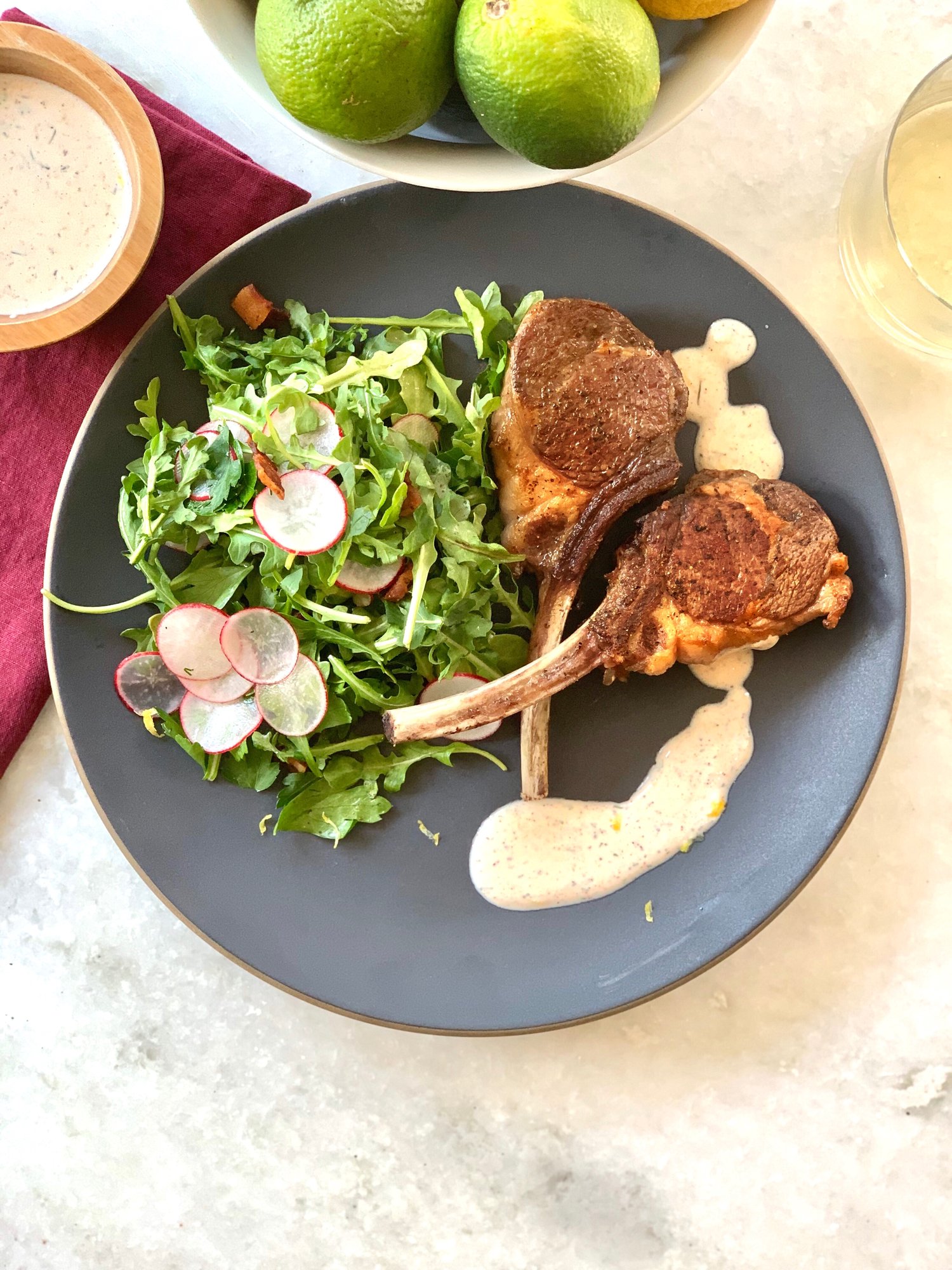 DIRECTIONS
Preheat oven to 425 degrees.
Allow lamb chops to sit at room temperature for about 15 minutes. Pat them dry and then season both sides of the lamb chops with salt and pepper.
Heat 2 tablespoons olive oil in a large cast iron pan over medium-high heat. When the oil is hot and shimmery (but not smoking), add the lamb chops and sear for about 3 minutes on each side until they are a deep golden brown and caramelized. Transfer the pan to preheated oven and finish cooking the lamb chops – about 4 minutes for medium rare. Transfer to a platter or board to rest while you make the yogurt.
Make the yogurt sauce by whisking together all ingredients together. Taste and adjust seasoning as needed. Serve with warm lamb chops.